Gift Yourself
Choose your Hawai'i Island experience spot now. 
We are accepting 20 women!!!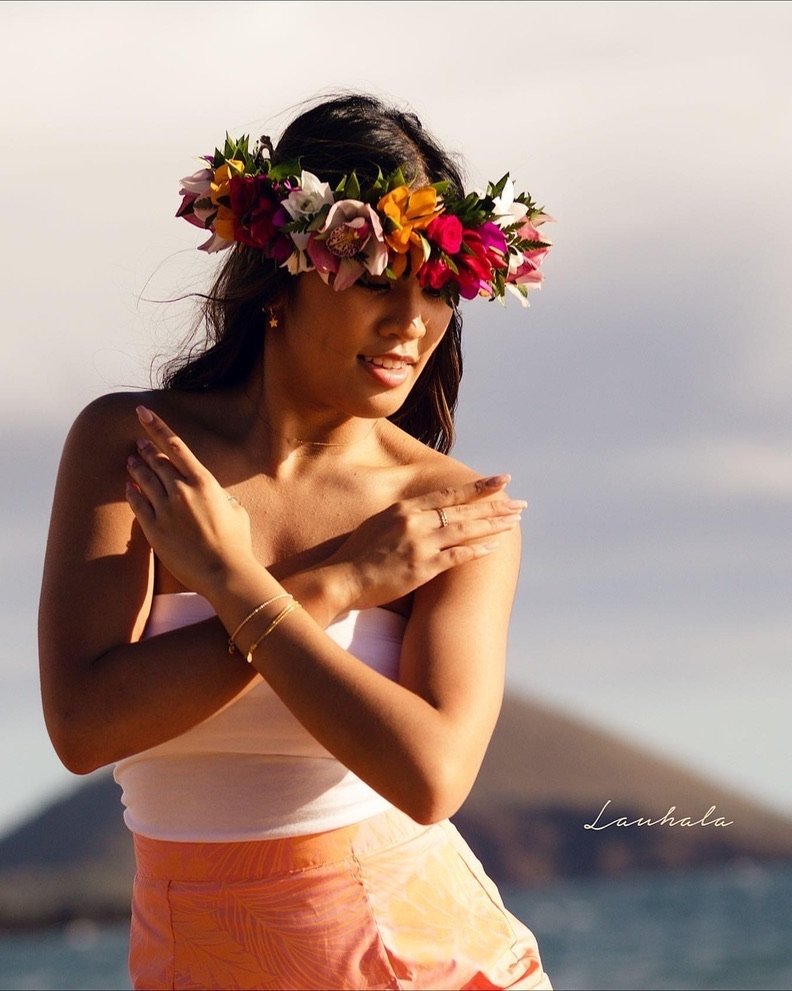 Lose your mind and find your PEACE.  Plug into nature's abundance. Come BE with us! Experience this beautiful terrain where you will be immersed in the elements. 
Turn off the noise
Hear your voice
Breathe
Listen
Trust
Engage
This is your chance to get away and finally receive your peace. Begin to listen to yourself answering the questions of your heart. Here is what you can expect at this retreat:
3 nights' accommodation in a private Airbnb on the amazing Big Island
All meals
Transportation throughout
Unique field trips connecting to local culture through local wisdom
Peace in a Rustic Setting
Heartfulness
Presence: Be Here Now
Create our stories
A safe place to redeem your peace within
Moments of solitude
Active mindfulness
Create, Play, Love
Redesign your life
Hilo, Big Island !!!
May 26th – May 29th, 2023
Arrival on the 26th and start at approximately 3pm
Each day we have a different experience planned start times TBA
Monday 29th end time 11am
Remember this is 3 nights accommodation, transport, and meals all included!!!!!
On the BIG ISLAND OF HAWAII
You are probably saying things like:
This sounds nice but I don't have time
I am in therapy why do I need this?
I can't feel safe in a group
I can't spend this on myself 
What can you do for me that I can't do myself?
I don't think this is really going to help me right now
Retreats are nice but that's not my real life 
It is time to prioritize yourself. Give yourself permission to get away for 3 days. Only 3 days out of 365 how long have you been saying it's time to get away? 
If not now, then when?
This truly is a unique gift full of culture and wellness treasures. Give us 3 days and you will have long-lasting lifestyle shifts.
It's finally time to give yourself deeper nourishment so you can feed your lifestyle.
We know therapy has its benefits, yet also has its limitations.
This 72-hour immersive experience can be limitless and make long-lasting shifts.
Notice how you try to meditate alone but your head gets swarmed with too many thoughts. You are ready to just hear your voice, simple, pure, and clear.
Just create your space, engage with your voice, and set the intention for peace and active mindfulness.
Your journey begins the minute you secure your spot. The inner work will begin with emails to follow. Your commitment is an amazing accountability and compassion to yourself that echoes your heartbeat and a collective reflection.
This retreat becomes an accountability to our souls led by doctors Gaby Toloza and Cara Tucker.
Immersive mindfulness experiences for lifetime awareness and growth shifts. These mindful integrations will occur with all the elements Hawaii has to offer. 
It's time to feel peace, sit with discomforts which allow growth and awareness. 'Being' is a state and 'busy' can become a trait if not careful.
Techniques for the mind like you have never heard. These quantum mindset techniques allow for clarity, deeper wisdom, and a pathway to integrate for your next steps. Researched and evidence-based.
If not now, when?
These state-of-the-art coaches bring knowledge and wisdom, and both are trained on the islands. They have traveled the world lived in Australia, Italy and now resonate with their work here in Hawaii. Its time to get safe with yourself, get clear on what you want, have boundaries with yourself first, hold the space with yourself first, and clear out this 3-day retreat to immerse yourself in personal mindfulness development, quantum mindset shifts, and quality mindset techniques that are evidence and growth based with proven results once you work them. 
Dr. Gabrielle Toloza
I'm Dr. Gabrielle Toloza. I am a Virtually-based Doctor of Psychology licensed in Oklahoma and Hawaii. I have 20+ years of collaborating with adults, families, children, and couples. I seek to see each person as the unique individual they are and utilize their strengths to help improve upon their areas of challenge.
I believe strongly that every person has the power to change in any direction they choose. Retreats like these provide a full introspection, growth mindset, and connection to others like you, and allow peace and transformation. My goal is to provide knowledge, insights, and a non-judgmental space for you to accomplish your goals.
My strength is getting to the heart of your current circumstances and help you clarify what matters most to you.
Taking that step to take care of yourself emotionally and mentally is not easy, it takes courage, vulnerability, and a willingness to embrace parts of yourself that we prefer to hide. Discomfort is a sign that there is growth waiting to be found, reach out, and take that step to create that life you envision in your mind.
Dr. Cara Tucker
Hiya, I am Dr. Cara and I love to bring you into the depths of your psyche. Sound scary? It truly isn't. You may think a boulder is in front of you, but it is really just jumping off a curb. I love those who are hungry and ready for personal development, and quantum mindset shifts. 
Safe transformations are awaiting to include:
how to recognize good boundaries
not feeling selfish when you obtain what you want in this life
letting go and shedding off an old identity that doesn't serve you anymore
choices that are not distracted by everyone else
getting out of your comfort zone with safety into the unknown
Your passion is now ready to be ignited, time to date yourself again.

I love retreats for a truly immersive experience. And what better place than Hawaii? It is truly my home away from home. Let the aloha ignite your livelihood.

Dr. Cara Tucker has been a clinical psychologist and professional coach now a prophetic guide for the past 22 years. She brings in the elements of her skills in intuitive mindset and heart guidance. 
Dr. Cara denied the FBI to pursue a life designed on her terms and is an author of her self-published "Unlabeled" now on Amazon and reviewed by Penguin Random House!
Introducing you to the beautiful Amber with Lauhala photography. 
Amber's photography is used here to capture the essence of Hawaii.