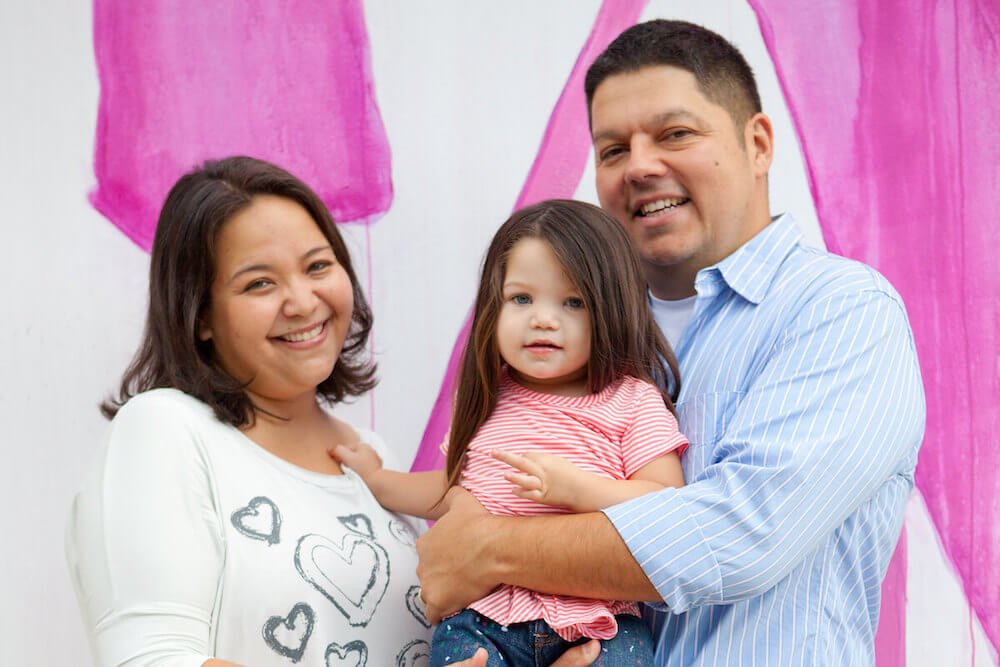 Hey I'm Gaby, the mama behind DrMindfulmama, I'm a woman, wife, mother and most of all fellow human. I believe strongly in creating the change I wish to see in the world. In my 20 years in the helping profession, and last 10 as a psychologist, I have been given the opportunity to interact with a diverse group of humanity, all people, struggling with different aspects of their lives. The human journey is full of adversity, but we are all born resilient and capable of overcoming any challenges put on our path.
A teen overwhelmed by bullying, socially isolated and emotionally abused

Parents longing for a deeper more mindful connection with their children

The differently-abled struggling to find their own way in the world

Grandparents struggling to effectively parent their adopted grandchildren

Teachers wanting to teach and connect with their unique learners

Women and men searching for their purpose, seeking to feel fulfilled, content and less overwhelmed

Couples wanting to reconnect and mend the riffs in their relationships
What all these humans have in common is their desire to grow and create their life. This is where wellness practices enter the conversation. Tools like psychology, mindfulness, self-awareness, empowerment, and self-compassion.
For me, the definition of psychology is the scientific study of the human mind, its functions and the application of that study to the greater good of humanity. To others psychology is a word full of stigma and negative stereotypes. I strive to change those beliefs. For me psychological well-being, mental wellness,  is the key to a fulfilling life and it is not a goal that is simply met; it's like physical health, it is something we must nurture and tend to on an ongoing basis.
My dream is that people everywhere learn to nurture their psychological wellness in small ways everyday. It takes creating change through loving action repeatedly through time. Sometimes it's easy, sometimes it feels impossible, however it is always worth it. Let's create the change we want in our lives, together.
Professional Background
Bachelors of Liberal Studies in Childhood Development University of Hawaii at Manoa
Masters in Counseling Psychology from Chaminade University
Doctorate in Clinical Psychology from Argosy University Hawaii
Licensed Clinical Psychologist in Hawaii and Oklahoma
Professional Member of Hawaii Psychological Association
Professional Member of American Psychological Association
Areas of Professional Training & Interest
Autism and Related Conditions
Behavioral Conditions of Childhood
Trauma
Anxiety
Depression
Self-Esteem/ Self-worth
Parent/Child Therapy
Applied Behavioral Analysis
Social Skills Interventions
Conscious Parenting
Parent Management Training
Positive Psychology
10 Facts About Me As a Human
Born and raised as an only child and loved it.
Ethnically, my mother is Vietnamese and my father is Italian, which makes me both, though culturally I'm an American raised in Hawaii.
I'm happily married to my husband of 18 years (2018) and we have a 7 year-old daughter who amazes and drives us crazy on a daily basis.
We are a military family currently living outside of the USA.
I love simple things, like morning snuggles, cooking for my family and reading a good book.
I also love to travel to faraway places and capture these experiences through photography.
I will always find the beauty around me, even when it seems absent.
I will always think outside of the box and aim to take the road less travelled.
I'm imperfectly perfect and so is everyone else, our flaws are what makes us human.
Love is my faith and my religion, I strive to allow love to guide all my actions.
Personal Beliefs That Impact My Work With People
I've worked in clinics, family's homes, schools and virtually from my computer to yours. The structure changes a bit but the goal is always to provide space and time for connection and growth.
I believe wholeheartedly in the process of therapy for others and myself, which means I try hard to practice what I preach.
I also know that therapy is most effective as a collaborative experience between the client and I; where a client is the expert on themselves.
We exist in a world where lack and what we don't have is prioritized over abundance and what we do have; this mental shift holds the keys to happier and more joyful life.
I want all to have access to psychological care and support. All people deserve the experience of unconditional positive regard, to be heard and seen without judgment and to grow into a more fulfilled version of themselves.
I believe joy and laughter and the process of creation are a part of the healing process.
The practice of non-judgment and non-reactivity allows for new alternatives, new ways of being to enter into our awareness.
Growth and improvement come with fear, fear/worry are always along for the ride, its up to us to determine the role they will play in our journeys.
Mindful Action is the key to change.
There are no magic cures, quick fixes and one size fits all approaches, we must do the work, walk the path to the wellness we seek.
More About Me and How I Work